DATA

https://www.instagram.com/tlwprojects/
TLW Projects is a private travel agent that was established in 2017. They are currently focussing their destination to South Korea. They are currently planning on expanding their destination to another asia country. Not only group tour, TLW also provide personal daily guide by request.
─── What was the reason for you to use our service?
We are an Indonesia private tour business that currently focussing our destination in South Korea. Currently it is going really well, and we would love to expand our destination to other country. We are a small business, so we have to expand our destination one by one. We decided to use PT Fortuna's service because they are using an app as survey and promotion distribution medium, and I think that's really interesting. Their price was really cost-friendly too so I think we'll try using the service.
─── What do you think about our service?
Our clients are mostly Indonesian who are above 18 year-olds and have income above Rp 5 Million. We asked PT Fortuna whether it's possible for us to send the survey only to that specification, and they said it's no problem so that's nice. Also, our business currently using Instagram as our main promotional page, PT Fortuna also helped us on our social media promotion. They even give us the report for the social media promotion activities.
─── What do you think about the report?
The report was good and easy to understand. I like the conclusion part, when they give us inputs and insights. The graphic was easy to read and the explanation was good. I realized that their market survey is a bit different from the one that research company does. PT Fortuna's market survey was more like customer feedback report, it feels like we are doing in-depth interview with each respondents.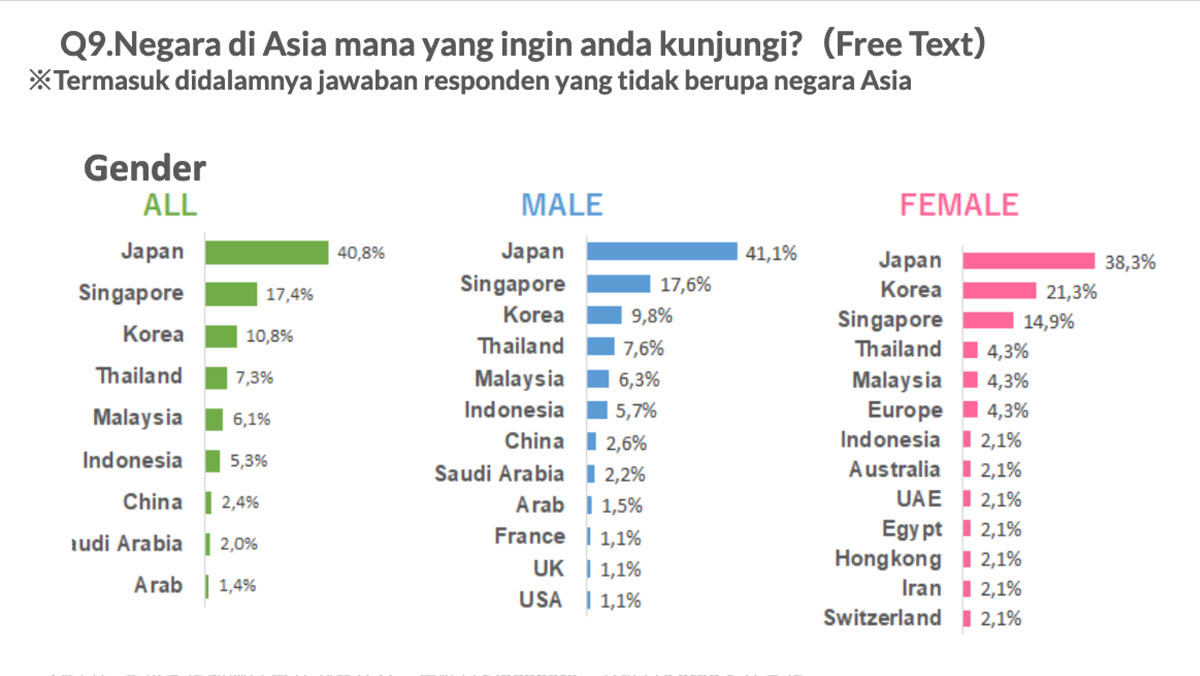 The part of the report
─── What do you think about our staff?
Mr. Arli was really friendly and easy to talk to. The discussion session was helpful and full of ideas. I am satisfied with their overall service.
─── Is there anything else you want to add?
Thank you very much for the insightful report, I will read it again and decide which country will be our next destination!
─── We are going to support your overseas activities in many ways!
Thank you so much for today!!
Southeast Asian market research